Scarlet SRF Treatment Specialist in Las Vegas NV
Talk to our team of professionals at Flawless Med Spa about Scarlet SRF and discover the skin benefits of Scarlet SRF treatment. Contact us today or visit us online to book an appointment. We are conveniently located at 9418 W. Lake Mead Blvd Las Vegas, NV 89134.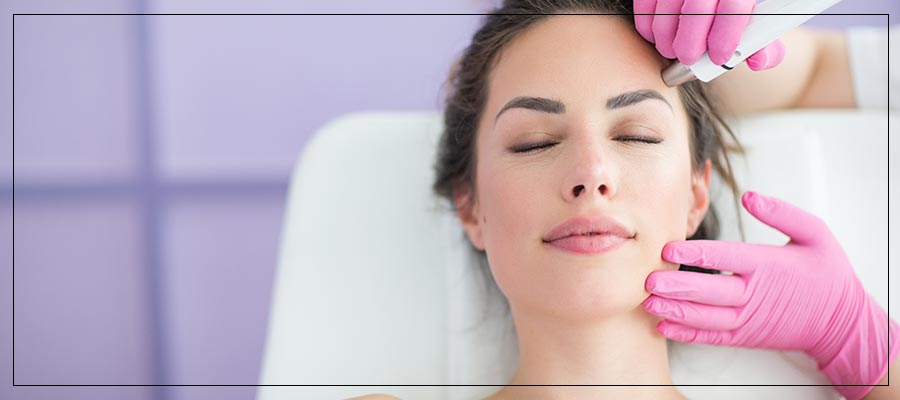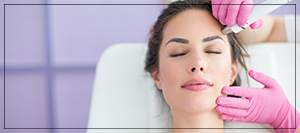 Table of Contents:
What is Scarlet SRF?
What area(s) can be treated with Scarlet SRF?
How does Scarlet treatment work?
How is Scarlet SRF treatment for different skin types?
How many treatments will I need? How long does it take before I see improvement?
How long does a treatment take?
What to expect with your Scarlet SRF treatment?
What Is the recovery time?
How does Scarlet SRF treatment feel?
What is Scarlet SRF?


Scarlet SRF is a next-generation short-pulse radio frequency (SRF) treatment with microneedling that targets virtually any skin issue. It is one of the safest treatments in the field of RF systems, with minimal to no downtime or side effects and is FDA approved and patented in the U.S. as well as 70 other countries across Europe, Asia, the Middle East and South America. Scarlet SRF targets scalp skin tightening, face skin tightening and lifting, double chin, neck, and body skin tightening. Recently, the short-pulse frequency technology of Scarlet was clinically proven to improve rosacea, acne vulgaris, melasma, and mottled telangiectasia. Scarlet improves common issues such as skin texture, pores, photo-aging, scars, and striae.
What area(s) can be treated with Scarlet SRF?


• Face
• Ear lobes
• Scalp
• Neck
• Chest
• Hands
• Knees
• Abdomen
• Buttocks
• Acne Scars
• Stretch Marks
• Double Chin & Turkey Neck
• C-Section Scars
• Surgical Scars
• Target Pores
• Skin Texture
• Pigmentation
How does Scarlet treatment work?


Scarlet SRF uses micro-needle radio frequency (RF) technology to remodel collagen production and elastin fiber in skin. The heat from the RF produces new collagen and elastin fibers, improves skin tightening, and texture of skin. Treatment depth, power, and mode are adjustable by your highly-trained provider at Flawless. This procedure delivers the most direct and accurate energy into the skin without any thermal damage on the skin surface making it safe for all skin tones and types.
How is Scarlet SRF treatment for different skin types?


Unlike most laser treatments, Scarlet SRF is safe and works on all skin types: I, II, III, IV, V, and VI. Scarlet SRF coagulates total dermal layers to rejuvenate total skin without any pigmentation. Scarlet SRF selectively heats total dermal layers to rejuvenate skin without any risk of epidermal pigmentation changes.
How many treatments will I need? How long does it take before I see improvement?


Scarlet delivers results in a single treatment for most patients. More treatments give more results with the average Scarlet SRF patient receiving six initial treatments to maximize skin rejuvenation. The number of recommended treatments can vary depending on individual skin condition, desired results, and the level and type of correction needed. Some visible tightening results come immediately and the results of dermal remodeling appear gradually, over 2-3 months as collagen and elastin regenerate. With Scarlet SRF treatments it's commonly said that after 6 treatments, in a year you can look 5-10 years younger. Additionally, treatments can be used to maintain results.
How long does a treatment take?


Scarlet SRF treatments take about 20-40 minutes for the face and 10-20 minutes for the neck. The time needed for a body treatment depends on the size and condition of the area to be treated. Scarlet SRF is both time-efficient and revolutionarily effective. You will numb for 45 minutes pre-treatment for the most comfortable experience; in addition, with recommend adding on Pro-Nox. Please talk with our helpful staff who will inform you when to arrive and can add Pro-Nox onto your service if you decide.
What to expect with your Scarlet SRF treatment?


For a few hours after your treatment, redness and some swelling can be expected. Your skin may feel warm like you've had a mild sunburn. For those receiving a scalp treatment, you may feel a slight pulling or tugging sensation for a few days post-treatment.
What is the recovery time?


There is minimal to no downtime with Scarlet SRF and many patients return to their regular daily activities immediately following Scarlet SRF treatment. There's no bleeding, and less sensitivity compared to other microneedling treatments. Gentle skincare, extra hydration, and sunscreen is recommended aftercare. Since Scarlet procedure has little to no downtime, most patients return to their regular activities immediately following treatment. Rosacea patients exhibit a temporary redness or minor swelling after treatment, but this usually goes away within 24 to 72 hours.
How does Scarlet SRF treatment feel?


At Flawless we use a custom, medical-strength, numbing cream pre-treatment. In addition, Pro-Nox gas is available as an add-on for maximum comfort and to ease nerves. With a numbed face, the treatment feels like little more than pressure to the face, with most patients reporting experiencing little to no pain. The Scarlet SRF delivers energy to the skin in a time interval of fewer than 300 milliseconds (0.3 sec) which is the shortest heating time among all RF devices. The micro-needle electrodes are extremely fine and work with gentle pressure and slow-speed technology, developed through numerous clinical trials. Scarlet SRF presents patients with maximum results and maximum comfort.

To learn more, call us or book an appointment online. We serve Clients from Las Vegas NV, Pinto Palomino NV, Winchester NV, Sunrise Manor NV, Paradise NV, and Spring Valley NV.
Scarlet RF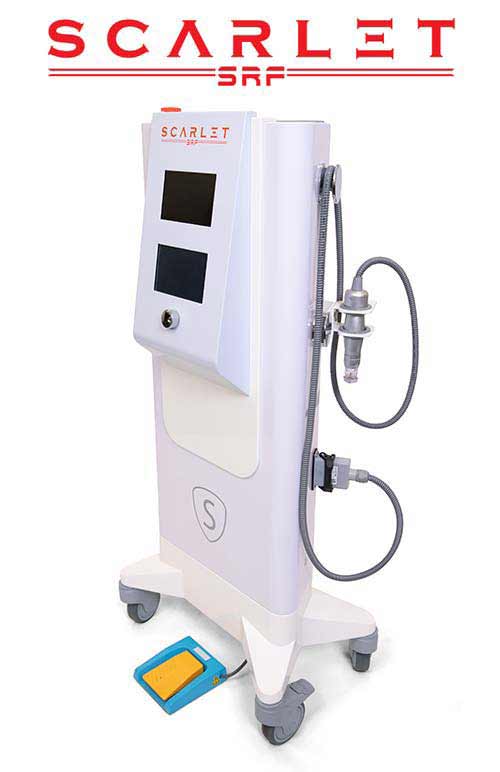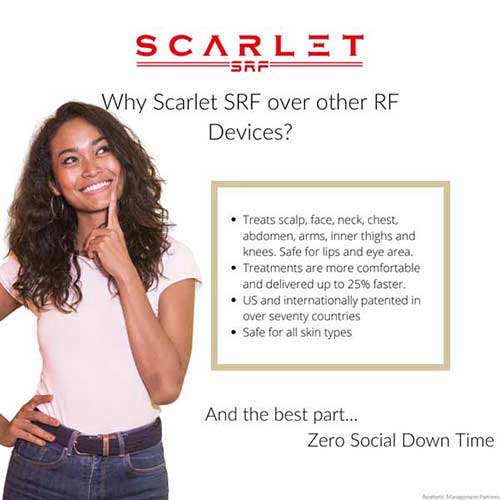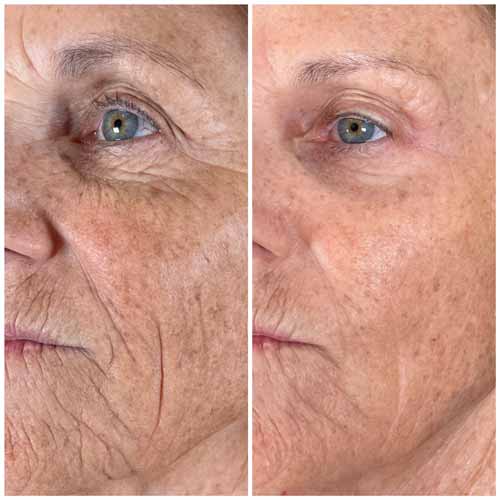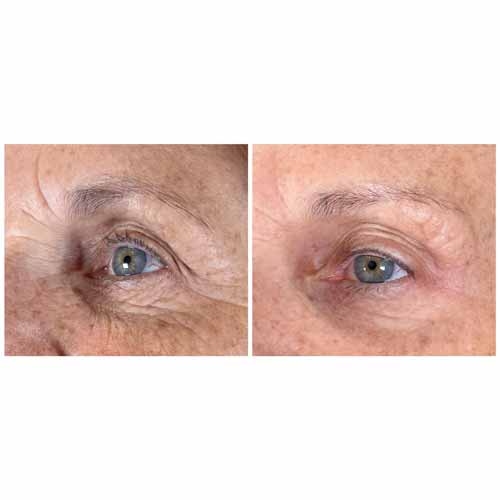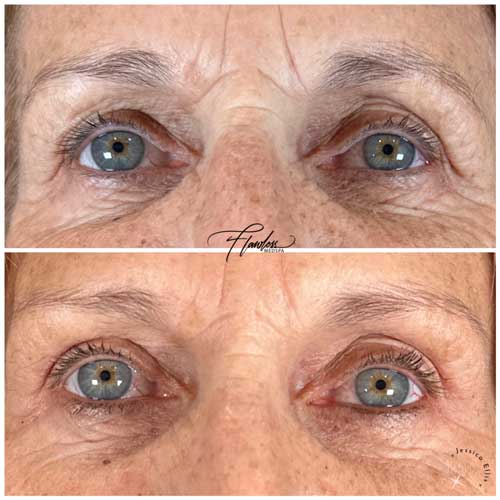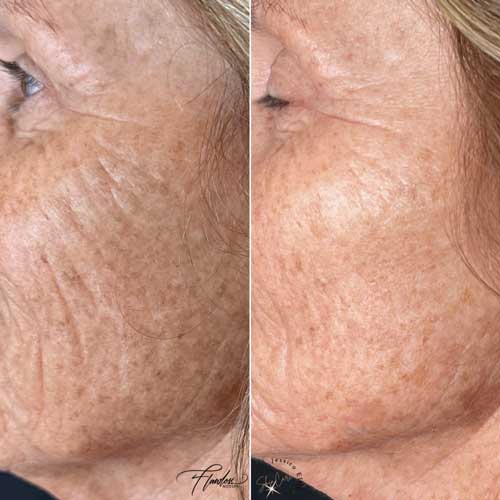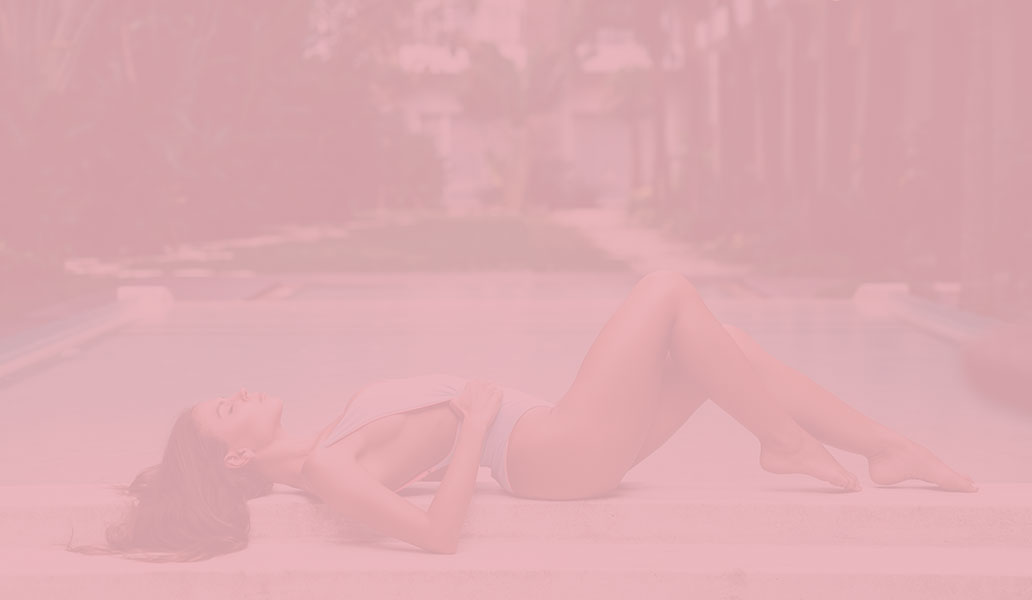 Additional Services You May Like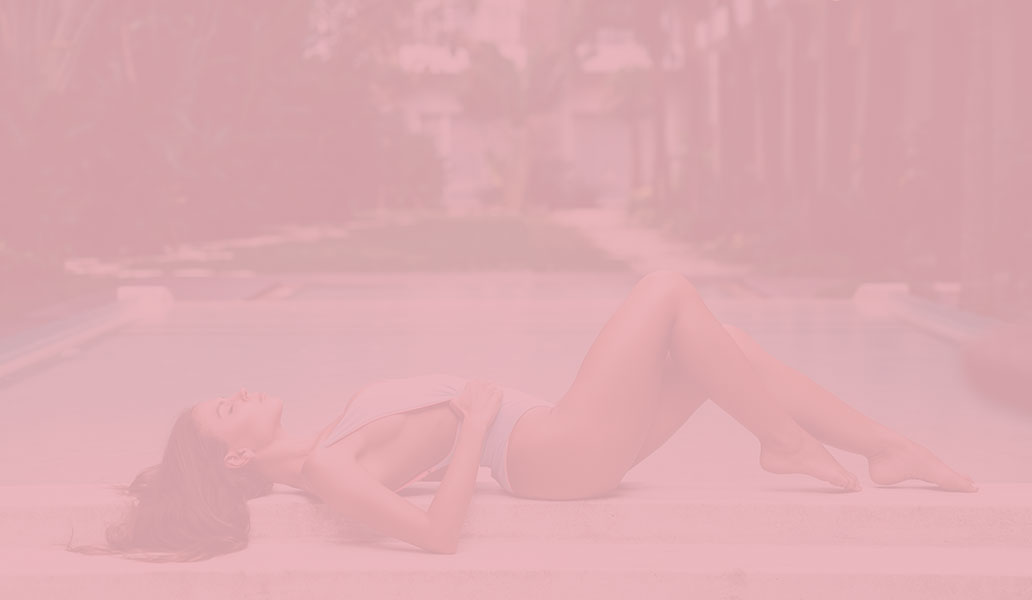 Additional Services You May Like